Is the Housing Market in a Bubble Is the Real Estate Market Cooling Off
Posted by Janice Allen on Thursday, October 20, 2022 at 8:09:27 PM
By Janice Allen / October 20, 2022
Comment
Is the Real Estate Market Cooling Off?
Is the Housing Market in a Bubble?
If you are a buyer or a seller, or relocating to Kalamazoo Michigan or the surrounding areas, I'm going to talk about the housing market and what's happening in our local market.
I'm excited to bring the latest market update to you because I know now more than ever you have questions. In order to help you make sense of what's really happening I want to start off by sharing this quote with you from Michael Lane from ShowingTime. It says "conditions for buyers are less competitive than they were last year at this time, while a general increase in available inventory in most markets has not only given buyers more options to consider, but more time to consider them."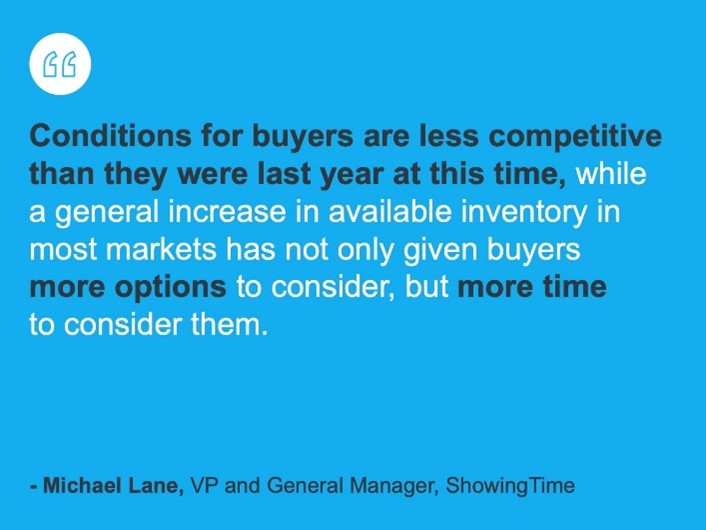 So what's that mean? If you're a buyer who has been sitting on the sidelines, or stepped away from the process because you couldn't find a home, or it was crazy competitive, now may be a great time to jump back in because you have more homes to choose from and more time to deliberate without feeling rushed. The market is different than what we were looking at just a few months ago. The frenzy of the pandemic is behind us, thank goodness, and "finding a home" may not be as much of a challenge anymore.
What's that mean for sellers? It means you've got more competition. Your house is going to take longer to sell. Your house is going to have to look better than the competition. You're going to have to fix it up. If you had any items on your "honey do list", you have to get them done. If the exterior of your home needs to be painted, if you need to update the curb appeal, or landscaping, or update your flooring, replace yucky carpet … all those things are going to now become more necessary in order to make your house sell faster, or you're just going to have to drop your price because you have more competition now.
Take a look at this graph which is the monthly showing published by ShowingTime and it measures how many people are actually going out and looking at homes. I've customized it for our local market.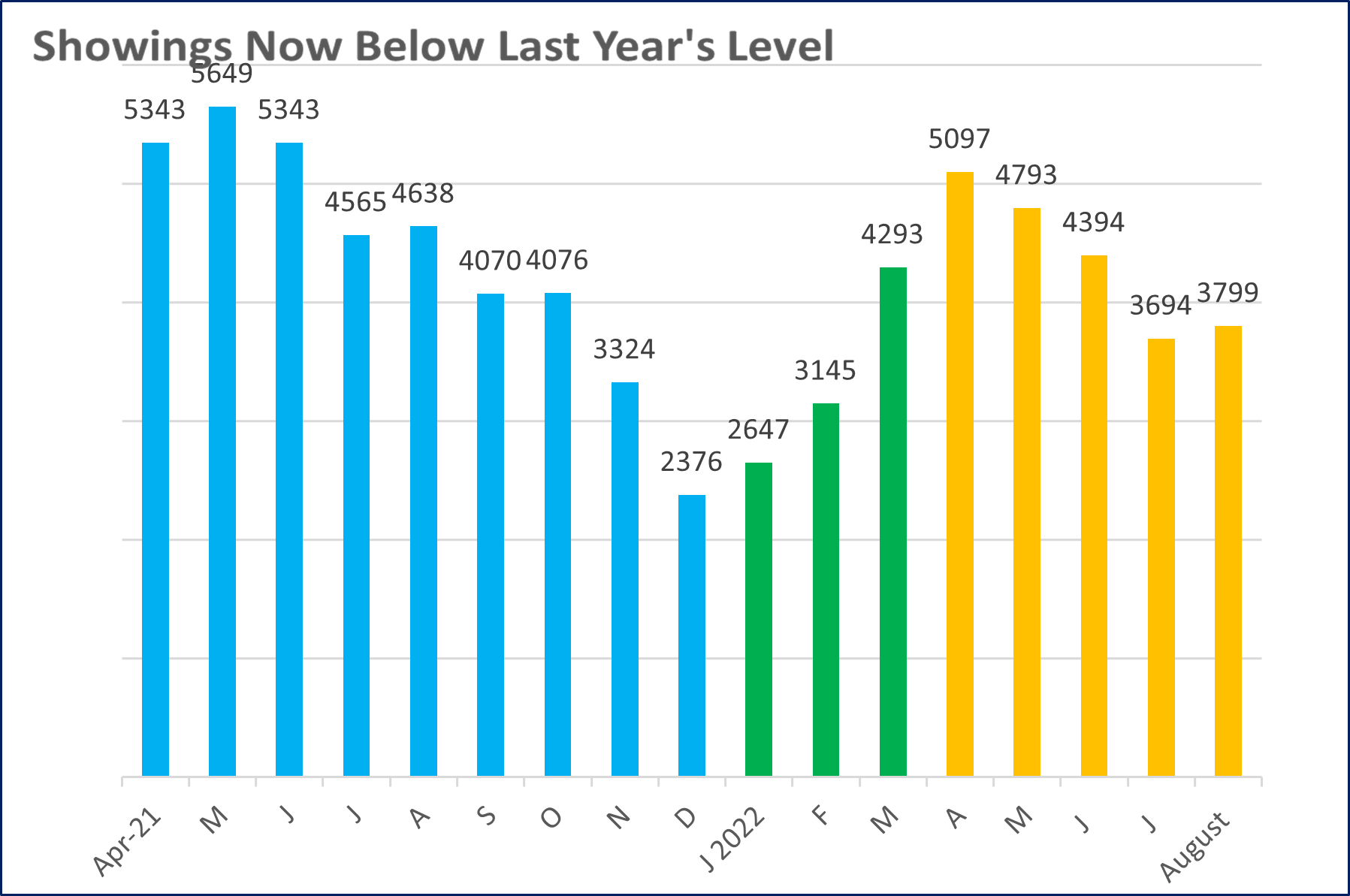 Buyer demand from April, May, June, and July in our entire MLS for single family residences is starting to cool off a bit. There was a slight uptick in showings In August, but in terms of where we were this time from last years level, we are below by 18.1% So why is that?
Mortgage rates are rising and that's softened buyer demand out there, or a little bit of a cooling off period. We are seeing fewer buyers in the market right now than this time last year.
Freddie Mac publishes their interest rates on Thursdays. In January, rates were in the 3s and they have continued to go up. In June there was a slight dip where rates dropped to 5.09% but since then, they have been rising and on September 15th, rates went above 6% for the first time in decades. While rates have been climbing, the number of buyers has dropped.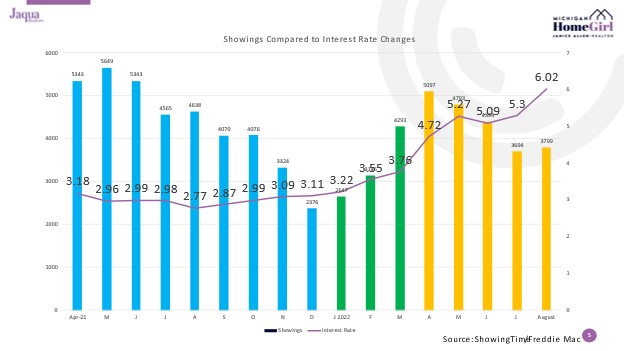 So has buyer demand softened a bit? Yes. the frenzy I'm afraid is behind us. Most likely. But … buyers have NOT disappeared! They are still looking to find a home, it's just that there aren't as many buyers out there looking which is softening home sales, and that in itself creates more inventory.
What I want to show you next is data from our MLS – not just Kalamazoo, but the ENTIRE MLS for all Single Family Residences. This does not include condos. This is the latest active inventory and it shows the number of homes for sale.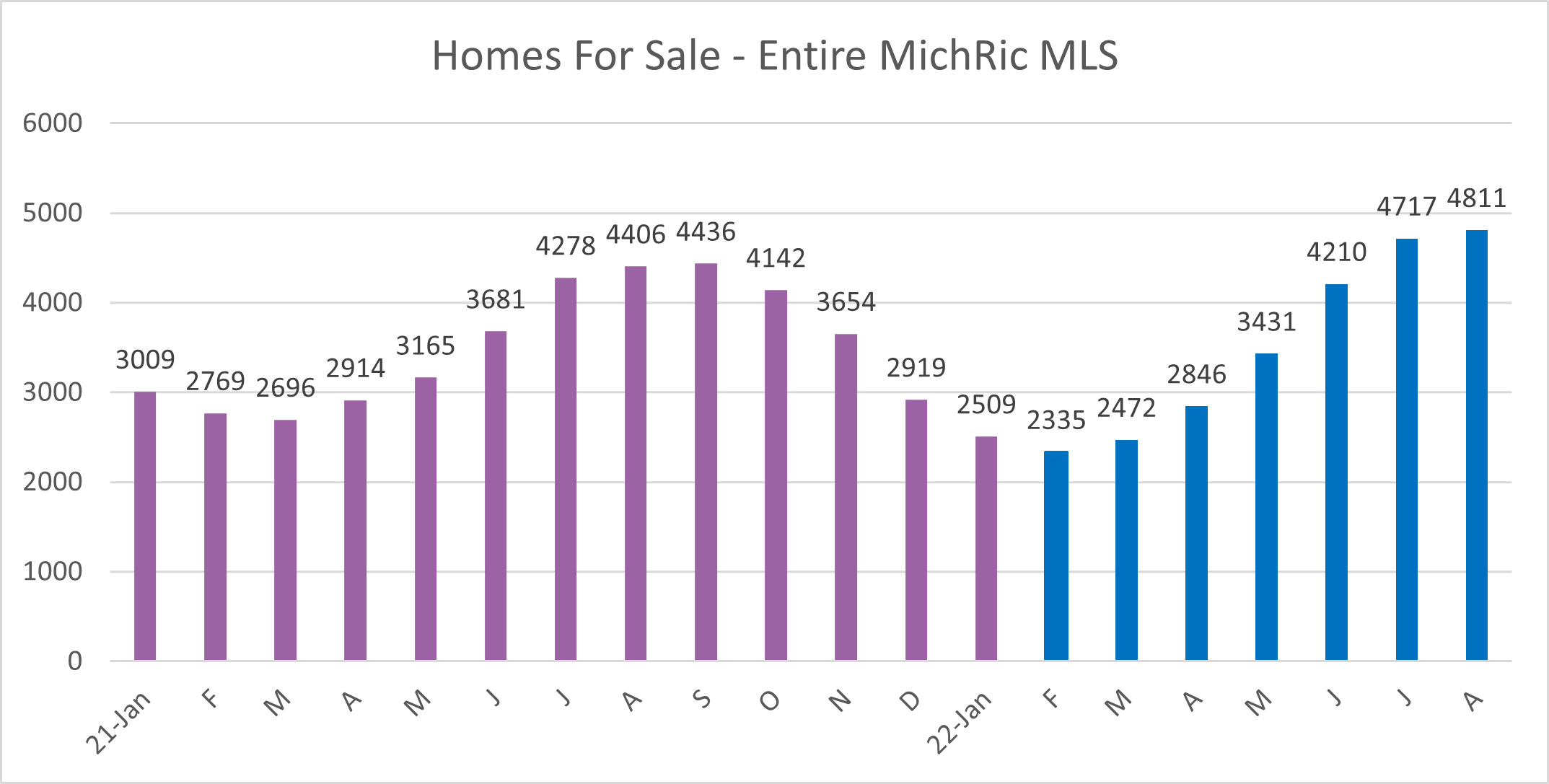 The blue bars show that since February 2022, inventory has increased dramatically …… at the same time, buyer demand was softening. Take a look at August last year, there were 4278 homes for sale. And in August 2022, that number is up to 4,811, so in comparison to this time last year we have 8.4% more inventory.
So fewer buyers, more inventory. This is creating a very different dynamic in our housing market, and we can see how this active inventory is rising.
So let me break down active versus new listings for a moment.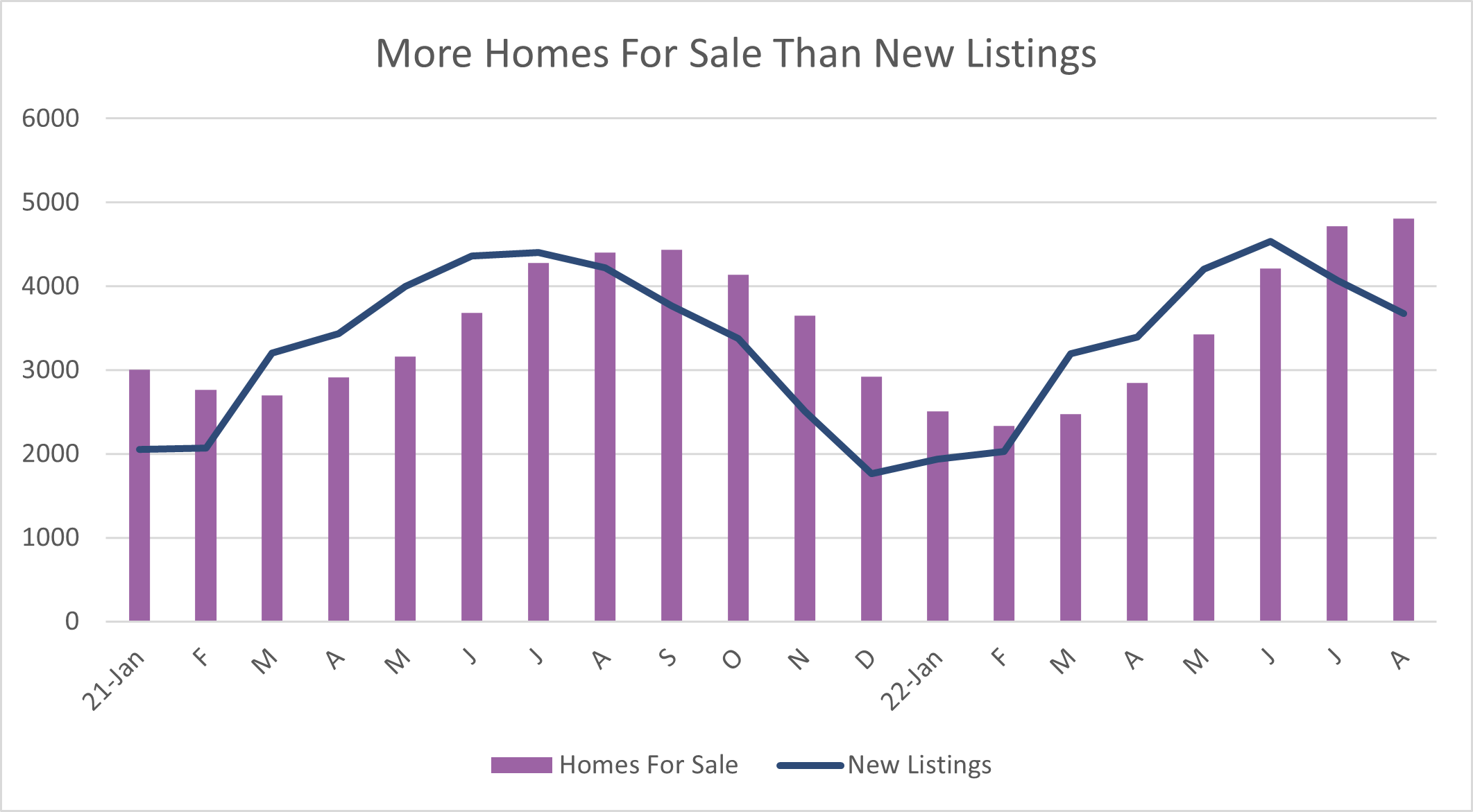 This graph shows we actually have more homes for sale than new listings. The number of new listings coming to market in June, July, August has tailed off a little bit which means not as many new listings coming to the market. But the active listings, are increasing. What this means is that homes are staying on the market a little bit longer. Buyers have more time and they have more options. Just like we saw in that quote in the beginning, active listings are growing, creating more options for buyers.
We actually have 8.4% more inventory available in comparison to last year in August..So that is a big change if you think back to last year, where it was extremely competitive for buyers who were clamoring for endless bidding. Buyers have more options right now because overall buyer demand is softening, sales are softening, and we're seeing that create more active listings on the market.
According to this quote from realtor.com which I think really helps sum this up: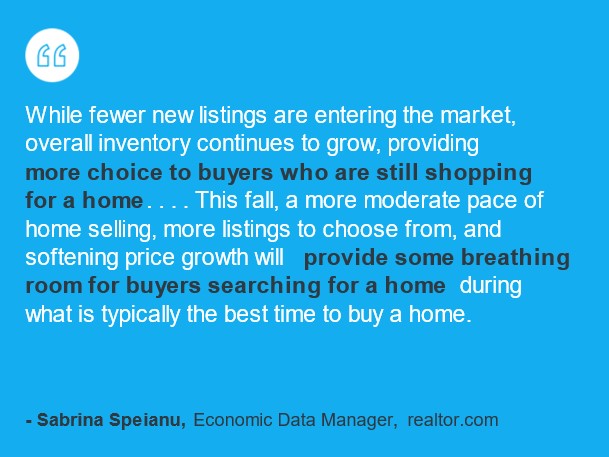 So this is huge, more choices for buyers this fall, a more moderate pace of home selling, more listings to choose from, and softening price growth will provide some breathing room for buyers searching for a home during what is typically the best time to buy a home.
So, if you have you're a buyer who has been waiting to buy a home, and you've been looking, searching, out bid, unable to find what you're looking for, with more options coming to the market, this may ease some of that pain you were feeling over the past couple of years.
So here's the big question I'm hearing right now " what's going to happen with prices?" We know that prices are defined by that tug between supply and demand. And anytime there are more buyers on the market than sellers available for that item, prices rise. But if you look at this quote, it says softening price growth.
So what does this mean? I've got a graph for that! Let me show you that the market is truly at an inflection point.
Showings are down 18.1% from this time last year and inventory is up 8.4%
Our supply and demand ratio is changing quickly which is something I continue to watch.
Buyer demand is down, and inventory is up. Active listings are increasing --- this is a change, this is a shift in our market. This is an inflection point, and this is going to have an impact on home prices.
If you are thinking about buying, selling, or relocating to the Kalamazoo Michigan area, please schedule a free consultation on my calendar at www.calendly.com/janiceallen I look forward to meeting with you and helping you with your real estate needs.