You Should Consider Selling This Fall For These Reasons
Posted by Janice Allen on Saturday, September 11, 2021 at 12:28 PM
By Janice Allen / September 11, 2021
Comment

You Should Consider Selling This Fall For These Reasons
Four Reasons to Sell
You know that sellers market we're all living in today? It won't last forever. If you're thinking of making a move, there may not be a better time than right now. Don't let the perfect opportunity slip away! Here are four reasons to put your house up for sale sooner rather than later.
1. You Can Expect Your House to Sell Quickly
According to the National Association of Realtors' (NAR) Realtors Confidence Index, homes continue to sell rapidly - on average, homes are selling in only 17 days. That's excellent news for you as a seller.
The days on market measure buyer interest. If homes are selling quickly, buyers must be more decisive and quick to submit an offer before other purchasers swoop in.
2. Buyers Are Ready To Compete for Your Home
Homes are selling quickly and getting numerous bids. Sellers are getting an average of 4.5 offers according to the same poll, with some being quite competitive. The graph below compares the current number of offers to previous years: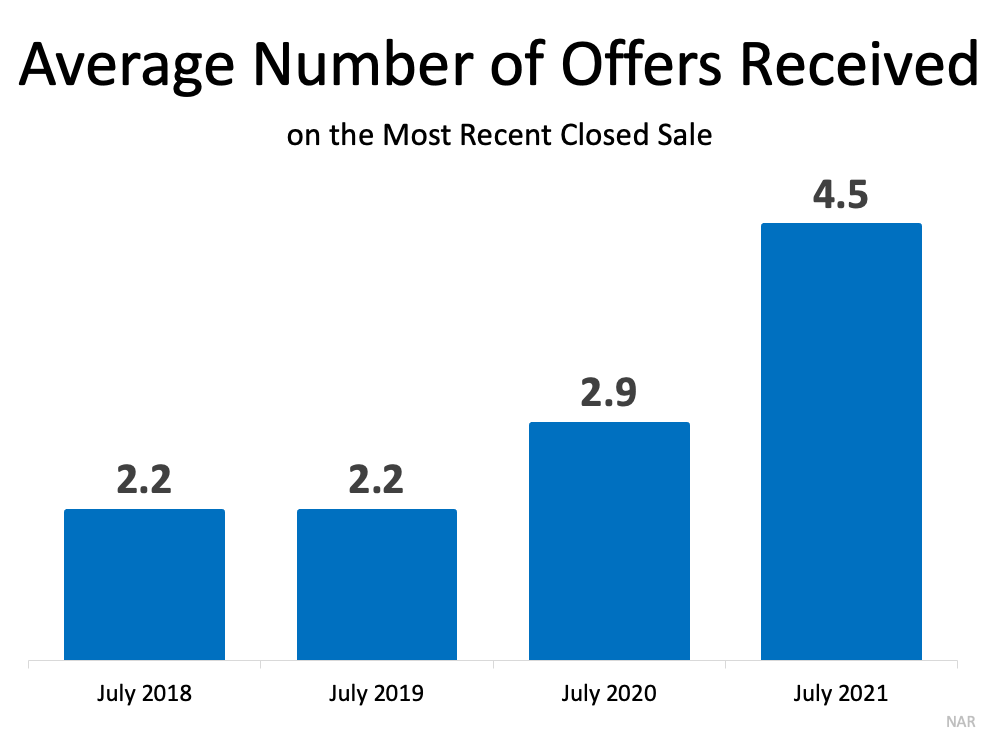 Today's buyers are well aware that bidding battles are likely, and they're preparing to battle it out. You can choose the offer that makes sense for your situation and financial well-being by receiving many bids on your property.
3. When Supply is Low, Your Home Will Be the Center of Attention
The current stock of houses for sale is one of the most difficult obstacles for eager buyers. Despite this, it continues to near-record lows. The chart below compares today's low inventory to previous years', the lighter the blue, the lower the housing supply.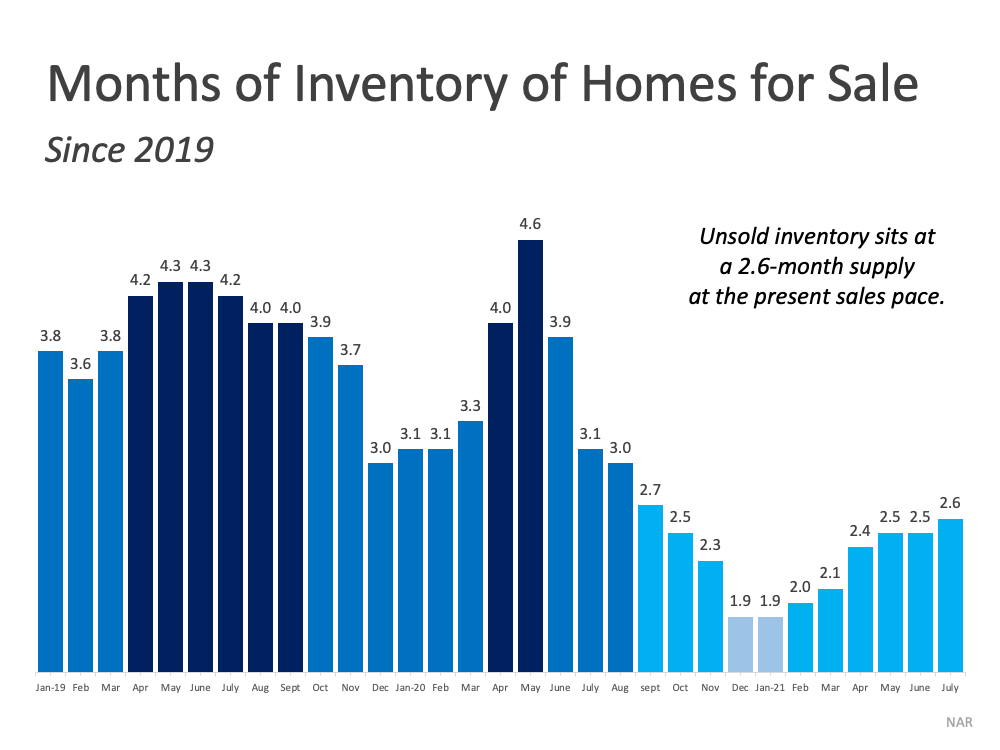 If you're trying to capitalize on buyer interest and get the most attention for your property, selling now before more homes appear on the market may be your best bet.
4. Now May Be the Perfect Time to Move-Up
Today, homeowners are gaining a significant amount of wealth thanks to equity accumulation. You can use your equity and current low mortgage rates to assist you to power your relocation right now. However, these near-historic mortgage rates won't last indefinitely.
Interest rates are expected to rise, according to experts. Freddie Mac predicts they don't anticipate a sharp increase. They expect 30-year fixed mortgage rates will be around 3.4 percent at the end of 2022, increasing to 3.8% by the fourth quarter of that year.
When rates rise, your monthly payment will go up, and as a result, and by extension your purchasing power.
Summary
Don't put it off any longer. This season offers sellers a unique opportunity, thanks to the lack of housing supply, low mortgage rates, and extremely motivated buyers. Allow me to explain why it's a good idea to put your house on the market right now if you're thinking about selling. Call, text, or email me today for a free home market evaluation.